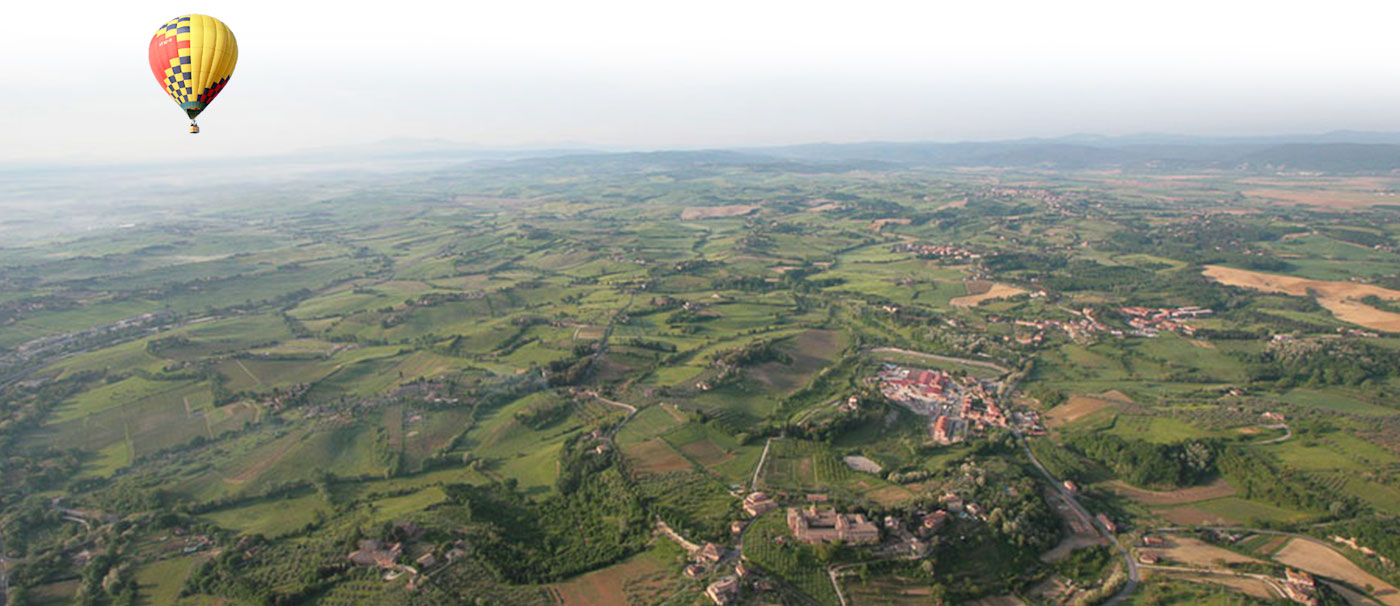 Balloon Flights over Siena
---
Our hot air balloon ride starts from our launch site, on the edge of Siena. You will soon see Piazza del Campo, the famous medieval square where the "Palio di Siena" is held twice a year.
Depending on where the wind will carry us, we could fly right over the city and its fascinating medieval buildings, or, still with the view of the city in the background, we could admire the characteristic fields of Chianti if the breeze is blowing to the north, or again the sweet hills of Crete Senesi if we will be headed south/south-east.
In any ot these cases the experience will be unique and unforgettable!
Once landed, we will have breakfast together in the middle of the Chianti countryside with typical Tuscan products (included in the price!).
What to do to fly in a hot air balloon over Siena with us
2
Choose the type of flight
Choose if you want a ride only for you or your group, or if you want to book one or more seats in a prearranged flight.
3
Contact us
Contact us by telephone on +39 338 90 77 070 or by e-mail at: flyitaly@gmail.com for any information you need and to define the hour of meeting the day of the flight.
4
Let's meet at the designated point
If you want you can be driven to the site by taxi or a private driver at an extra cost.
Some photos taken during our flights to Siena
---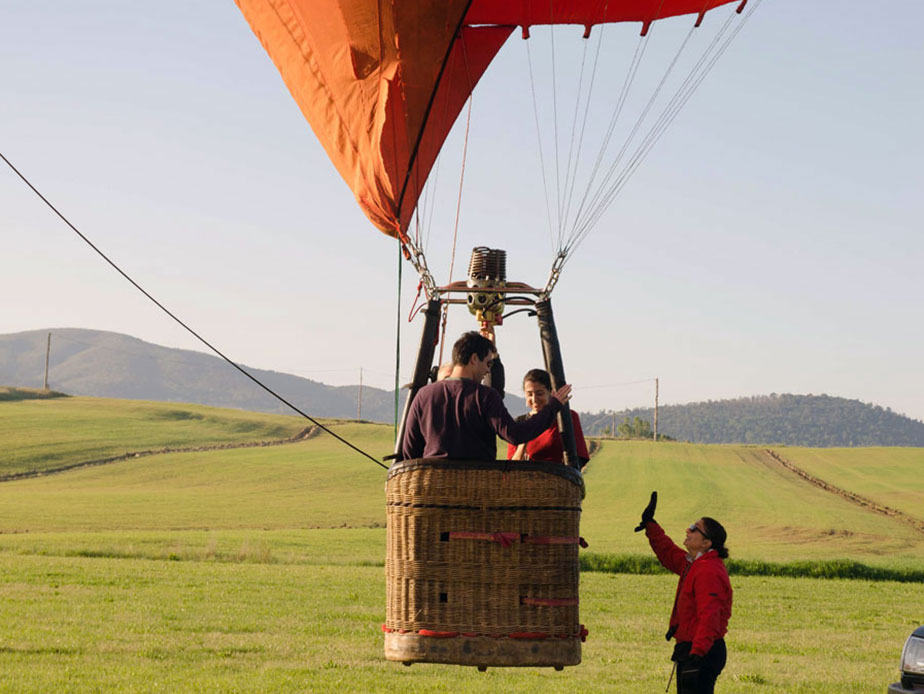 For 2 people
Exclusive balloon flight
Exclusive flight of your choice to Chianti, Siena and San Gimignano
Flight insurance included
The hot air balloon all for you
---
The story of a splendid corner of Tuscany from a whole new perspective: the balloon flight merges with the art of the story. Let yourself be carried away for a flight you will not forget. Told by Francesco Mattonai, narrator, screenwriter and actor https://francescomattonai.it https://youtu.be/OLvzY-v1pMU
Although it's clear a little bit of fear before going up it is licit especially for those are approcching to this means for the first time , actually the balloons are the safest air means. If every activity has its own risks, it is also true that the balloon is one of the safest means…

Flying with Balloon in Tuscany is a 5-star experience
See the reviews of our customers.