With our exclusive flight for two or more people you will have the convenience and the advantage of the hot air balloon all to yourself. Book one of our exclusive flights to Tuscany over Chianti, Siena, San Gimignano and Florence.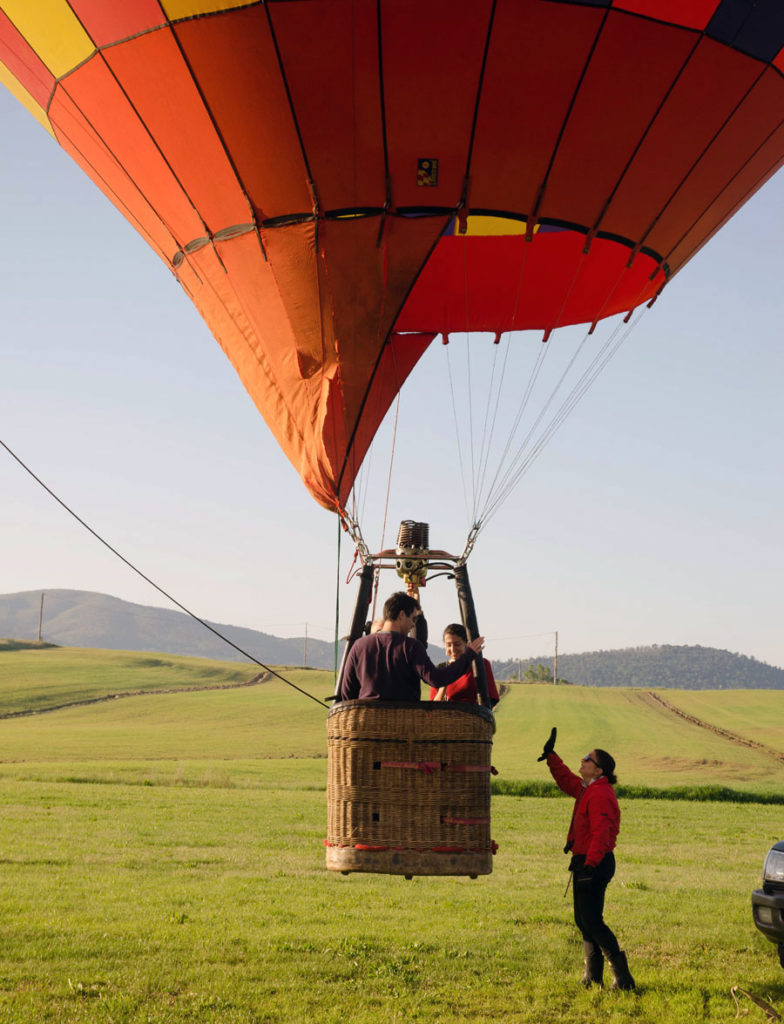 A private hot air balloon flight over tuscany is the epitome of romanticism, intimacy and exclusivity
An adventure that can be romantic, unforgettable and fun. Whether it is an experience to remember with children and family, or a romantic flight with your partner (or a marriage proposal that will take your breath away), the private balloon flight is ideal for those seeking intimacy, comfort and exclusivity.
What to do to fly in a hot air balloon with us
2
Choose the type of flight
Choose if you want a ride only for you or your group, or if you want to book one or more seats in a prearranged flight.
3
Contact us
Contact us by telephone on +39 338 90 77 070 or by e-mail at: flyitaly@gmail.com for any information you need and to define the hour of meeting the day of the flight.
4
Let's meet at the designated point
If you want you can be driven to the site by taxi or a private driver at an extra cost.
Some photos taken during our exclusive flights
---
---
The story of a splendid corner of Tuscany from a whole new perspective: the balloon flight merges with the art of the story. Let yourself be carried away for a flight you will not forget. Told by Francesco Mattonai, narrator, screenwriter and actor https://francescomattonai.it https://youtu.be/OLvzY-v1pMU
Although it's clear a little bit of fear before going up it is licit especially for those are approcching to this means for the first time , actually the balloons are the safest air means. If every activity has its own risks, it is also true that the balloon is one of the safest means…

Flying with Balloon in Tuscany is a 5-star experience
See the reviews of our customers.